We offer a wide variety of sports at Sturgeon Composite High School. All sports are governed by school policies and the Alberta Schools Athletic Association policies. These governing bodies are responsible for setting eligibility regulations such as age of participant, type of equipment to be used, number of players, seasons of play and levels of competition. We pride ourselves in our accomplishments in inter-school sports and also in our sportsmanship in all competitions.
Fees
Athlete fees can be paid on power school or by contacting the school directly at 780-973-3301 and asking for the business office.
Sturgeon Spirits Football
Football Championship Information
Football
November 3-6, 2021

2 JR and 4 SR Metro Championships

November 13, 2021 November 20, 2021 November 26-27, 2021
Please note: Admission into the finals is $10/adult; $5/student; 12 and under free - please be sure to relay this to your spectators/parents so there are no issues at the gate
Commonwealth VACCINE MANDATE: Facility will be checking for proof of vaccination or negative test result in last 72 hours of ALL in attendance EXCEPT athletes that are participating in the championship.
CHAMPIONSHIP PROTOCOL INFORMATION
Sturgeon Spirits Football Roster 2021-2022
| | |
| --- | --- |
| 1-Stefan Visscher – Rec/ DB | 47-Seth Gerlinsky- DL |
| 2- Van-Ryan Zech – DB | 52-Wyatt Robertson -OL |
| 3- Ben Roe -Rec/ DB | 53-Kaiden St.Germain -LB |
| 5- Rylan Seewalt RB/ LB | 54-Collin Mahoney -DL |
| 6- Aiden Macdonald -Rec/ DB | 55-Nick Haasz -OL/DL |
| 9- Cam Panchyshyn  -Rec/ DB | 56-Ty Smith -DL |
| 10- Erich Fibi -DB | 63-Jack Dahoy -OL/DL |
| 11- Chris Ioanidis -QB/ P | 66/68-Kolby O'Donnell -OL/DL |
| 12- Keevan Painchaud -Rec/ DB | 67- Joseph Carpenter -OL |
| 13- Devin Baron -DB | 75-Ethan Hempstock -DL |
| 16- Hunter Vogl -DB | 78-Lucas Larter -OL/DL |
| 18- Shayne French -DB | 79-Brandon Zedemerski -OL |
| 20- Jake Herd -DB | 80-Austin Panchyshyn -Rec/ K |
| 21- Devlin Fremont – Rec/DB | 81-Ashton Quintal -DL |
| 22- Brody Panchyshyn -LB | 82-Dawson Finnerty -LB/ K |
| 25- Kolten Stepanick -DB | 85-Riley Mulligan -DB |
| 26- Troy Leblanc -LB | 86-Cash Berezanski -DL |
| 27- Rylie McRobbie -RB | 88-Dustin Campbell -Rec |
| 29- Jayden Hudec -DB | 89- Marshel Anderson -Rec |
| 32- Noah White -DB | 90- Brody Casavant -DL |
| 34- Terrence Morkin -Rec | 96-Colby Goodwin -OL/DL |
| 36- Ilan Shenfield -DL | 99-Adam Dahoy -OL/DL |
| 39- Owen Buechler -DL |   |
| 41- Jacob Craplewe -DL |   |
| 42- Ty Pedgerachny -LB/OL |   |
| 45- Jacob Oliphant- LB/RB |   |
Training Staff/ Photographers: Chloe Deck, Shane White, Shelley Cowan
Staff: Chad Hill (HC), Zach Wilkie, Steve Ioanidis, Alex Lesko, Greg Germain,
Tayler White, Joe Ur, Josh Kelada, Matt Jeffers, Marc Leblanc, JP Parent, Ben
VanLeeuwen, Nate Gibbons, Kade Marano, James Suranyi, , Ryan Moulds
Managers: Cameron Panchyshyn, Irene Gibbons, Kelly Froese, Bonnie Borle
Sportsmanship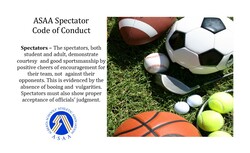 December 2021

Sunday
Monday
Tuesday
Wednesday
Thursday
Friday
Saturday